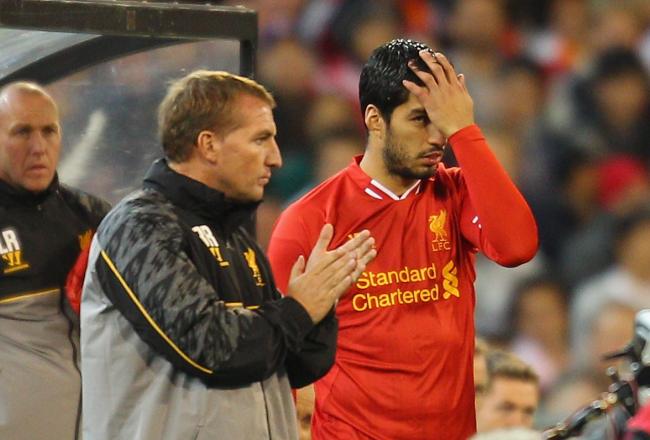 We are not going to sell Luis.

We're not in Europe this year and have not been in the Champions League for a while. To sell to a rival for those positions, or one of them, would be ludicrous.

Liverpool needs to be playing in Europe, it needs to be playing in the Champions League. That's what Liverpool football club is about."
Henry went on to say timing is also an issue. Since many of the marquee players available have already found new clubs, it would be difficult—if not impossible—for Liverpool to find a replacement for Suarez. It's another reason the club hasn't changed its tone.
If Henry hoped his comments might bring the saga to an end, he didn't get his wish. Even though the Reds haven't wavered despite the potential distraction of a discontent star striker, Arsenal have kept the pressure on since making their interest public.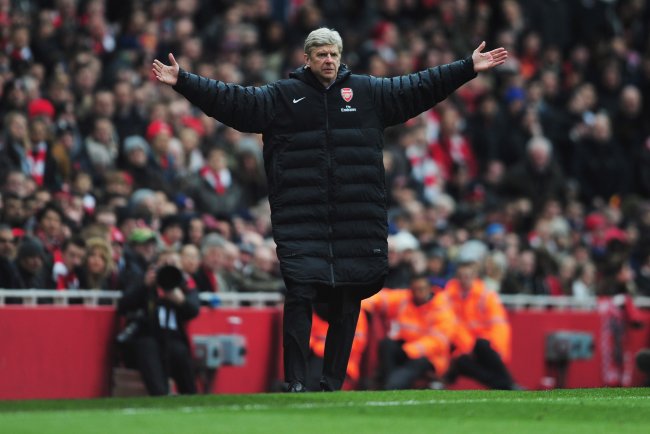 Jamie McDonald/Getty Images
It doesn't sound like that's about to change. Chris Wheeler of the Daily Mail reports Gunners manager Arsene Wenger doesn't expect to change course after Henry's remarks, only going as far to say he would remain respectful to the fellow Premier League side.
Asked if Henry's statement will make him abandon his pursuit of Suarez, the Arsenal boss said:
No because we are in the middle of the transfer period and we are looking at possibilities to strengthen our squad.

I didn't read his statements but that's how it will work or not work. We'll be faithful to the way we want to behave.

I've nothing to add to what I said already about the transfer of Suarez. If it will be done, it will be done in a respectful way with Liverpool.
So despite a pretty active day with comments from key figures on both sides, progress toward a resolution remains fleeting. Any attempt at a quick solution passed long ago and now it appears each club is ready for the long haul.
It creates a quandary for Arsenal. While Suarez would be a perfect addition to the club's otherwise solid lineup, spending so much time trying to track him down without even a hint Liverpool would consider any price from another EPL side is a risk.
The Gunners have spent virtually the entire summer trying to find a striker to headline their attack. They have come up empty so far and it would be a disappointment if the window closes without some type of major upgrade.
That said, Wenger must have some reason to believe a deal remains possible. Otherwise it wouldn't make much sense to keep chasing a player whose club keeps saying, at least publicly, that they aren't even considering the idea of selling him right now.
All told, it's still a murky situation at best. Arsenal are wise to keeping pursuing Suarez if there's legitimate belief behind closed doors they can land him. But it sure seems a massive change of heart would need to take place at Liverpool for that to happen.
And so the saga drags on.